09 Aug 2019
CLEAN ENERGY INTERVIEW: "My dream is to have Kenya leading the Green Revolution in East Africa as it pursues its Vision 2030 of a knowledge based economy fuelled by the 'Big Four'!"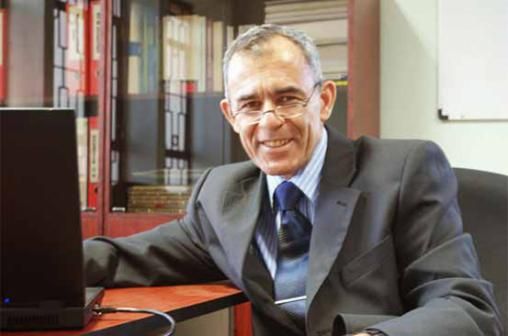 Exclusive interview with Prof Izael Pereira Da Silva, Deputy Vice Chancellor – Research and Innovation, Strathmore University, Kenya. At the upcoming Future Energy East Africa he is part of a panel discussion on: "How can countries prepare for the challenge of integrating decentralised energy?"
1) Please tell us more about your position and the work that you do at Strathmore University in Kenya?
I am the current Deputy Vice Chancellor Research and Innovation at Strathmore University. I started and directed SERC, Strathmore Energy Research Centre until last year. My interest since coming to Kenya in 2010 has been to create a centre of excellence in renewable energy and energy efficiency. With the help of GIZ and USAID we can say this objective was achieved.

2) Any particular energy projects that you are involved in that you are particularly excited about?
The first project I engaged one at Strathmore was the establishment of the first Climate Innovation Center which was a project of the World Bank supported by DFID and DINADA to the tune of $5-million.

3) What is the current access to modern types of energy in Sub Saharan Africa?
Poor! Most people in rural areas have no access to reliable, affordable and sustainable types of energy. This cripples the economy of the East African countries make education and health challenges as well.

4) What in your view are the barriers to the growth of renewable energy in the East African region?
There are four barriers to the uptake of renewable energy in East Africa, namely poor finances, lack of capacity building, lack of awareness and poor commitment to renewables by the government in general.

5) What is the role of capacity building in the development of the renewable energy sector in East Africa?
Capacity building is an enabler! No industry can progress without skilled people who are passionate about their work. Until very recently we practically did not have any school or vocational training or university training people on renewable energy. This is a real roadblock for the development of the renewable energy sector.

6) You are part of a panel discussion at the Future Energy East Africa conference - what will be your message at the event?
My message is an optimistic one. I do believe in a future of 100% renewable energy for the African continent to be a reality in the next ten years.

7) What are you most looking forward to at Future Energy East Africa?
Good networking and an enormous opportunity to learn from experts.

8) Anything you would like to add?
My dream is to have Kenya leading the Green Revolution in East Africa as it pursues its Vision 2030 of a knowledge based economy fuelled by the 'Big Four'!