07 Aug 2019
Empower New Energy Interview : "Future Energy East Africa" is the meeting place for decision makers and professionals seeking to take an active role in the transformation"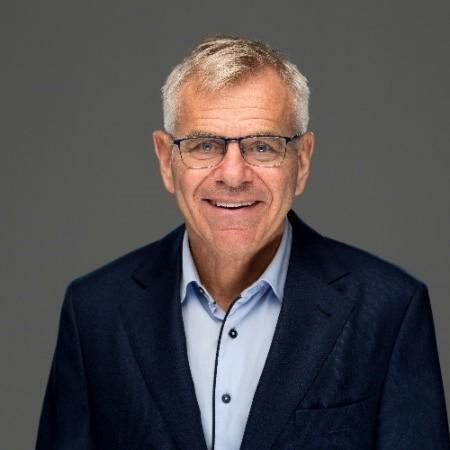 Exclusive interview with Terje Osmundsen Chief Executive Officer at Empower New Energy, he is also an Ambassador for the 21st edition of Future Energy East Africa, taking place in Nairobi, 17 - 18 September 2019.
Can we start with some background on yourself and your role?
I see myself as a passionate and experienced promoter and investor of renewable energy in the countries most in need of it. Following 8 exciting years as head of business development in Scatec Solar, I decided – together with my partner – to set up Empower New Energy and launch Africa's first renewable impact investment fund for Africa. My preoccupation with sustainability is also marking in my role as writer, non-executive board members in a couple of green startups as well as Chairman, Caritas Norway
Any exciting projects that you are currently involved in that you can share?
The most important project right now is the final negotiations with our investors required to formally set up the fund. In this process we are dealing with a unique combination of investors, including the two highly regarded DFIs Norfund and ElectriFi as well as private impact investors from Norway.
Otherwise, I am heavily involved in our first investment projects, which includes on-site solar generation for a new and innovative packaging plant in Kenya and a 1,9 MW run-of-river hydro project in a community in Rwanda not currently served with electricity
What in your view are the main challenges in the power sector in Kenya right now? And East Africa?
Kenya has a large number of modern and innovative businesses, and a large, young generation of entrepreneurs and would-be entrepreneurs. For these small and medium sized businesses, and for the entrepreneurs, access to reliable electricity and competitively priced electricity is a main impediment for growth. Dedicated, on-site solar generation, and increasingly also supported by batteries, is an obvious and profitable answer to this challenge
What in your view are the main opportunities currently?
The price of solar panels has dropped 90 percent since I first visited Africa promoting solar PV in 2009, and now also the cost of battery storage has fallen significantly, and will continue to do so the next years. This, in combination with a regulatory regime allowing for on-site generation as well the emergence of providers of international financing like our company, should open numerous opportunities the years to come
What is your vision for this sector?
My vision is to see a numerous diverse medium scale renewable energy projects built around industry, agriculture and commercial activity, with the primary aim to increase the speed of change from fossil energy to a renewable energy society.
How important is the Future Energy Nigeria & Future Energy East Africa as a meeting place for the sector?
In addition to the general challenges listed above, the situation for Nigerian businesses - to a large extent powered by costly and polluting diesel gensets- are even more demanding. Future Energy Nigeria & Future Energy East Africa are important meeting places for decisionmakers and professionals seeking to take an active role in the transformation"
Are you involved in joint projects with neighbouring countries?
Empower is working with project developers and off-takers in a number of countries in East and West Africa, including Kenya, Rwanda, Tanzania, Nigeria, Ghana a.o.