Each year, Future Energy East Africa sources renowned speakers who deliver world-class seminars and workshops to help you gain insight into the latest industry developments and drive your career forward.
Are you an expert in the field of IPPs and grid integration? We have strategic sessions centred around the understanding of the latest market dynamics towards Kenya's renewables industry.

Does your interest lie in East Africa's energy future? Come and meet leading experts showcasing their ventures and discussing the way forward in financing renewable energy projects in the region.

Interested in reducing technical and non-technical losses at a distribution level? Our knowledge hubs will be looking at viable solutions to help cut costs and raise revenues.

Do you contribute towards the hydropower sector in East Africa? Join us for a whole day of technical discussions which will be exploring East Africa's Hydro Power Potential to Power Africa!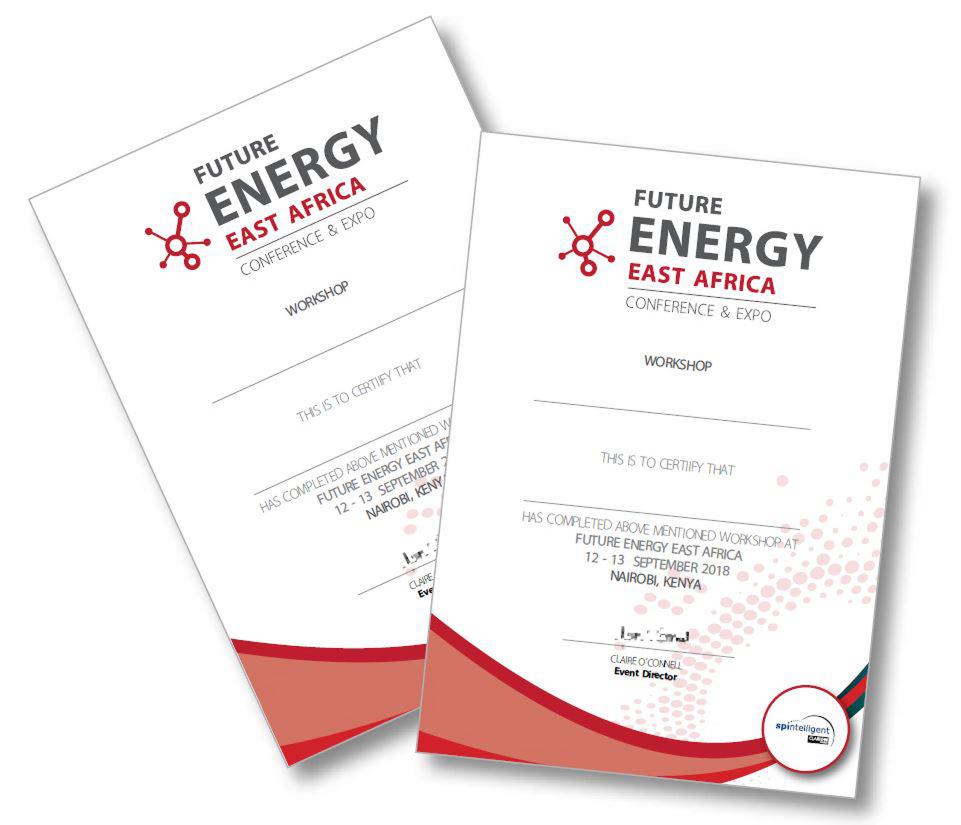 Improve your career prospects with certified training at Future Energy East Africa
Did you know?.... You'll receive a certificate for each seminar or workshop you attend at Future Energy East Africa! With our renowned Conference and Knowledge Hub programmes offering cutting-edge content, delivered by world-class experts, you can showcase your certificates proudly in your office as well as enrich your CV.